Our Team!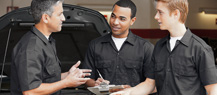 The best team of qualified Motor Mechanics
and Auto Electricians, experts with many years
of experience.
Get a Vehicle Inspection by the Pros.
Our mission at IAE -Independent Automotive Engineers is to provide you with the premium service you should expect from a leader in the industry.
We understand how important a Vehicle inspection is and how costly it can be if one key element is overlooked. Our view has always been that if you do not get all the information you need from an auto inspection, then you might as well not have bothered at all. That is why we make it our goal at each  car inspection to ensure that you receive all of the information you need to make an informed decision before buying.
For a detailed Car inspection  from the  pros,  contact  us today at  0439 040055  or  order online  now.  We look  forward to  being  of  service  to you !
About Us
IAE – Independent Automotive Engineers
IAE – Independent Automotive Engineers, based in Sydney NSW Australia, Specialise in all types of Vehicles/Trucks and Plant/Machinery.
We provide:
Vehicle Inspection Services / GPS & Mobile Electronics Installations  around the Sydney, Blue Mountains Areas & all over Australia via our network of Associates.
We can also install and supply GPS Trackers, Car Alarms, Reverse Cameras & Sensors, Car Stereo upgrades, Emergency Service lights, Custom Car Audio, Central locking, Dash cams, etc.
All our services are carried out at your place of Work/Home/Office 6 day per week same day on-site mobile service, all completed by qualified motor mechanics and Auto Electricians, with many years of experience.